April 2020 – Kancha from Tokushima
Hello everyone, how are you? We hope you are doing well in spite of the threat of coronavirus. Stay home, drink tea and push the coronavirus out! We selected a Kancha (寒茶) this month, from Shishikui (宍喰), a small village in the prefecture of Tokushima (徳島).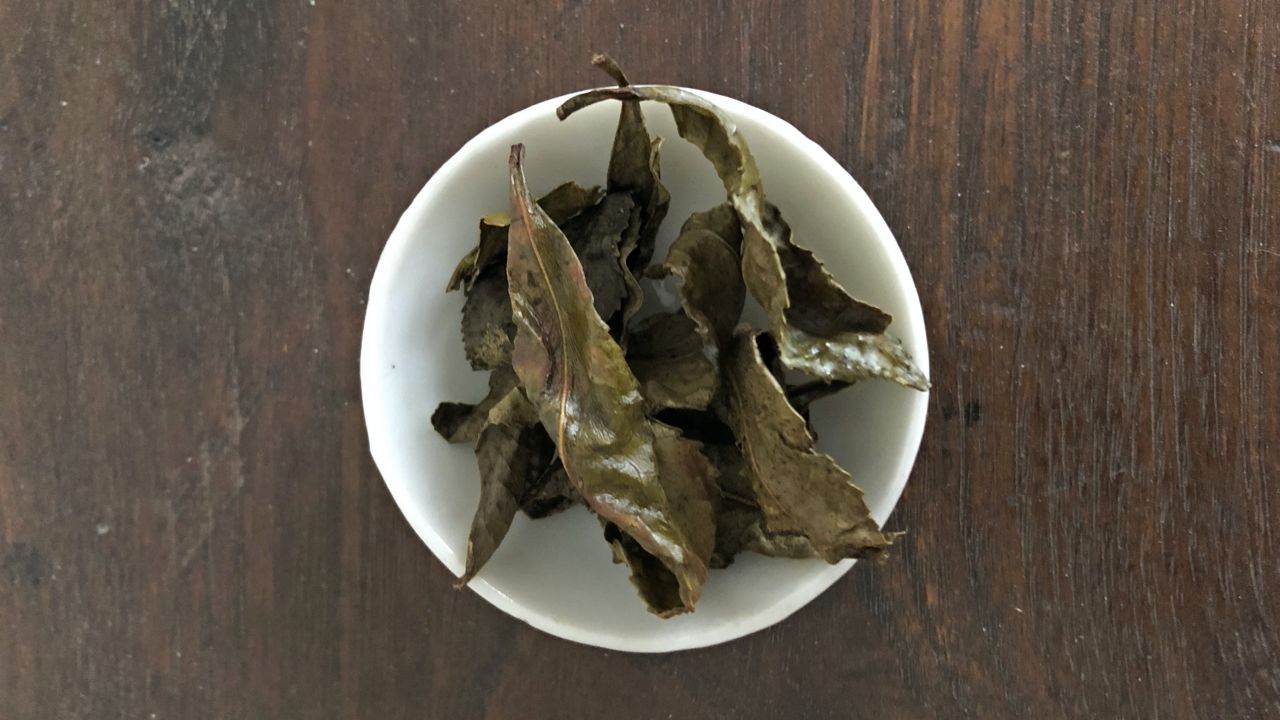 Kancha
Kancha (寒茶) literally means cold tea (but not chilled tea, note the subtle difference). It is called that way because it is harvested in winter, between the middle of January and the middle of February. Since we make this tea at the beginning of the year, we can say that it is, in a sense, the tea produced from the earliest harvest of the year in Japan.
In this region, coarse tealeaves picked in winter are more nutritious and sweeter than young leaves harvested in spring. A town called Shishikui (宍喰), really a hamlet of about twenty farm houses, is located in the southernmost place of the Tokushima prefecture and surrounded by mountains where there are autochthonous tea fields.
Shishikui people call these fields "tea fields made by field mice". Because they pick a lot of tea seeds before hibernating, to feed on them. But these clumsy field mice drop them everywhere in the mountains. In this way, the fields expand little by little, thanks to them. That is the reason why we do not use any insecticide or any chemical product, so as to preserve this beneficial coexistence with field mice and other wild animals.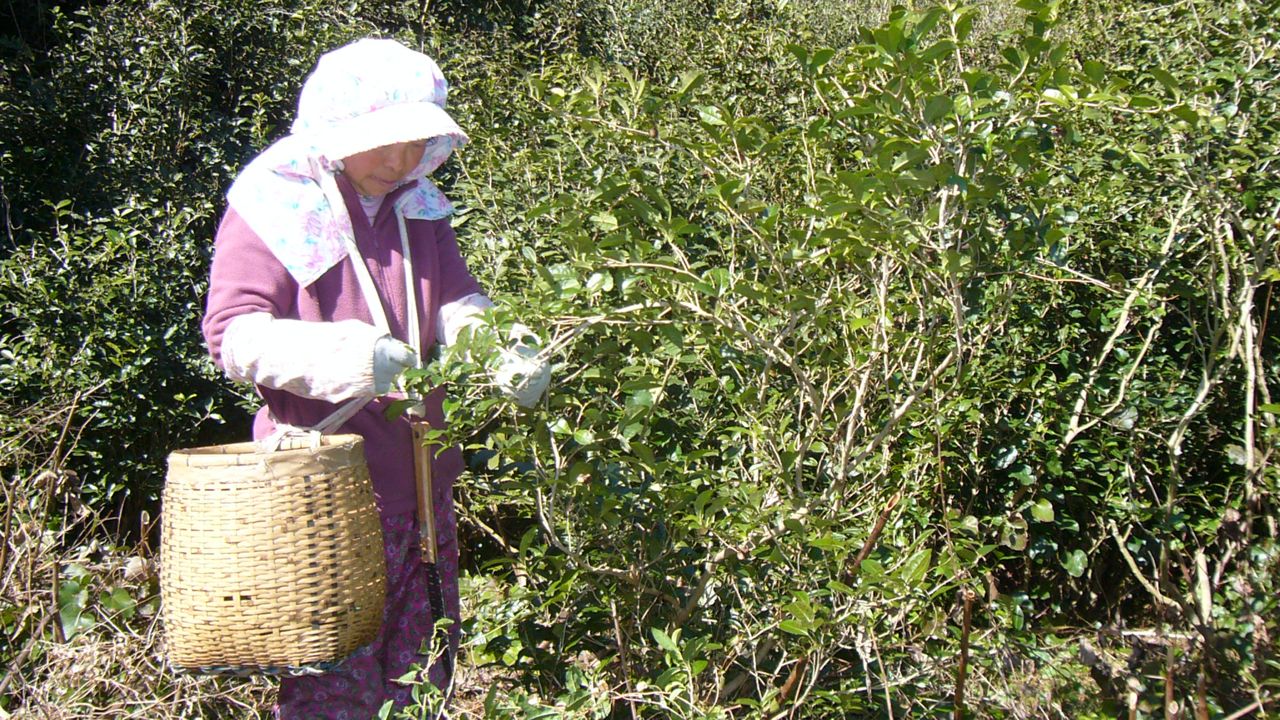 When water in tea trees becomes scarce, the umami of tea leaves peaks. That moment should not be missed. The old women farmers in the hamlet gently pick the coarse tea leaves by hand, and steam them for about 30 minutes. After this process, they knead them gently, cooling them down and then drying them in the sun for several days. The tea elaborated like this has few tannin and caffeine and allows us to release stresss and to relax.
Kancha is sweet and mild tea like the old ladies preparing it. This Kancha is not produced a lot, since there is are only 20 women preparing it. Therefore, Kancha does not sell a lot in the market. It is rather drunk by the locals. So we call it "non-existent" or "rare".
Kancha goes well with Sakuramochi (桜餅), a rice cake covered with a leave of cherry blossom. This rice cake, which is popular for Japanese, is in stores now and tells us of the arrival of spring.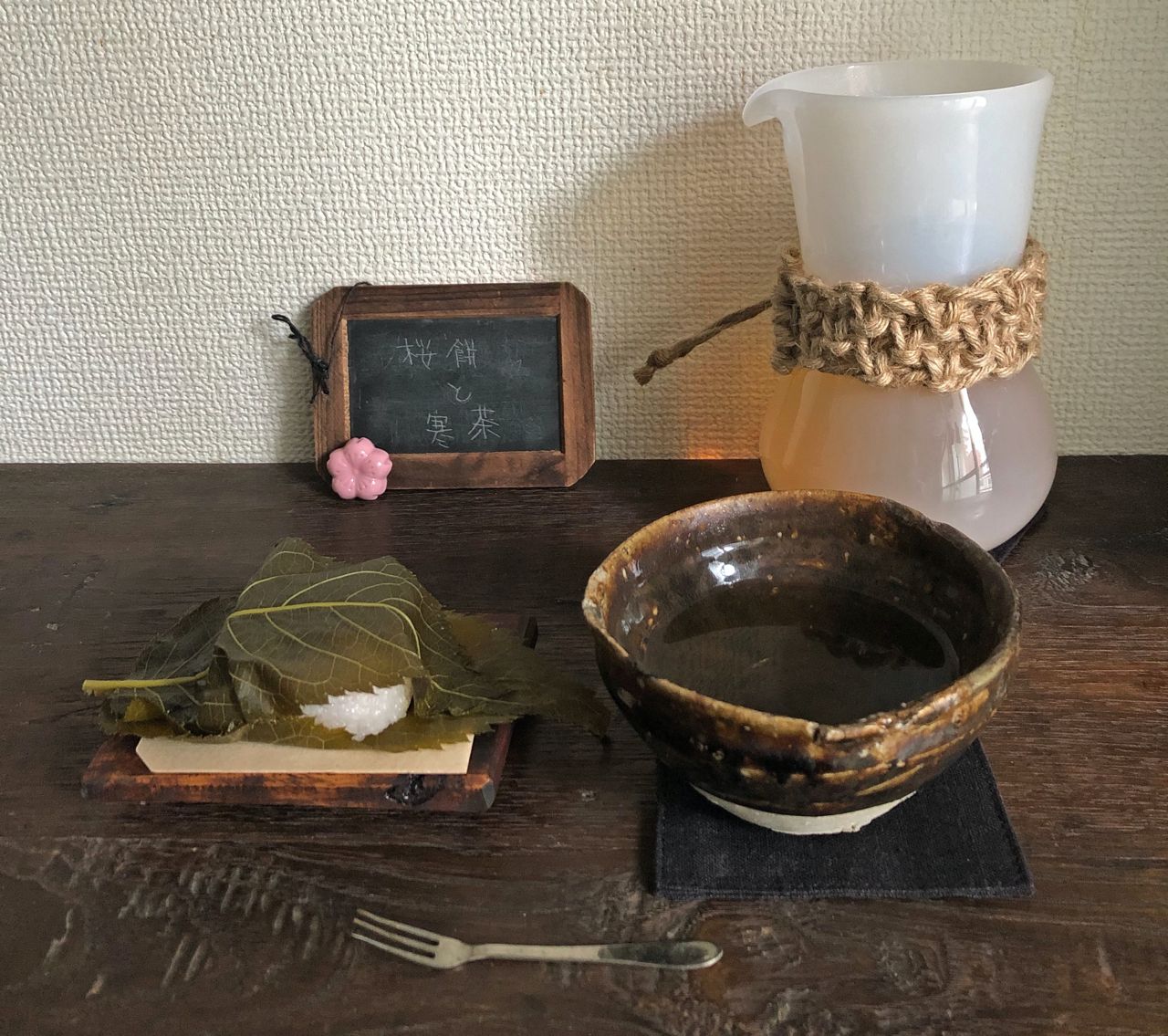 Sakura Saku
For Japanese people, Sakura (桜), the cherry blossom means something special or precious. It is not only beautiful to look at in spring, it is also associated to an art of living.
I present you a Japanese proverb: "Flower is a cherry blossom, human is a warrior" (花は桜木、人は武士). They both know the glory and the ruin equally well. They know to live in the present and to accept to leave with grace and without regret. Cherry trees bloom one day all at once, and last only one week. It's a samurai's aesthetic.
I also want to quote another phrase: "Sakura Saku" (桜咲く). It simply means "cherry blossoms bloom", but is also used to announce success at university entrance examinations, as well as a general good sign. Failing these examinations is called "Sakura Chiru" (桜散る). So I wish you all "sakura saku" and I pray "sakura chiru" for the coronavirus!!!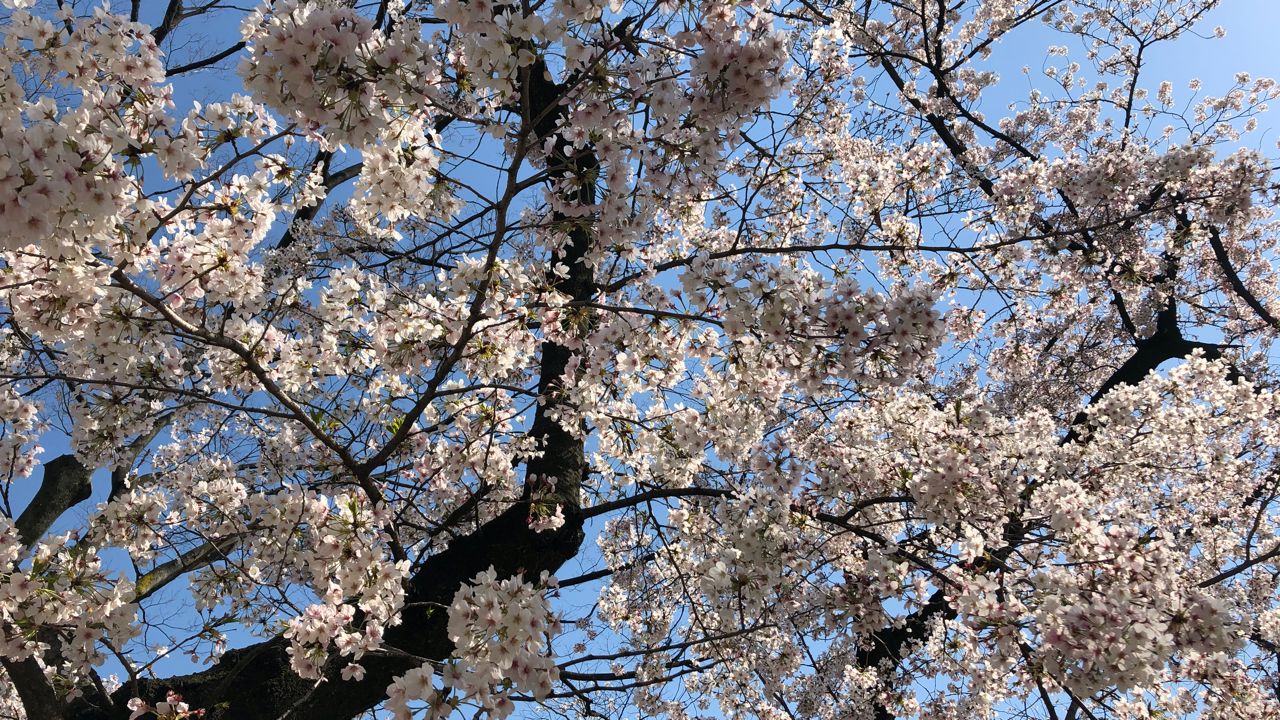 Brewing Kancha
The amount of tealeaves should be adapted according to the desired taste: it should be around 4 to 5 grams of Kancha for 1 liter (34oz) of spring water. Please put Kancha leaves with boiling water in a pot for about 2 to 3 minutes. You can also cool Kancha in the refrigerator right after. Drink it hot or cold as you like.
Enjoy your Kancha without moderation!