March 2020 – Yabakeicha from Ōita
This month we selected a Yabakeicha (耶馬渓茶), a kind of Sencha (煎茶), from the region of Yabakei (耶馬渓) in Ōita prefecture (大分).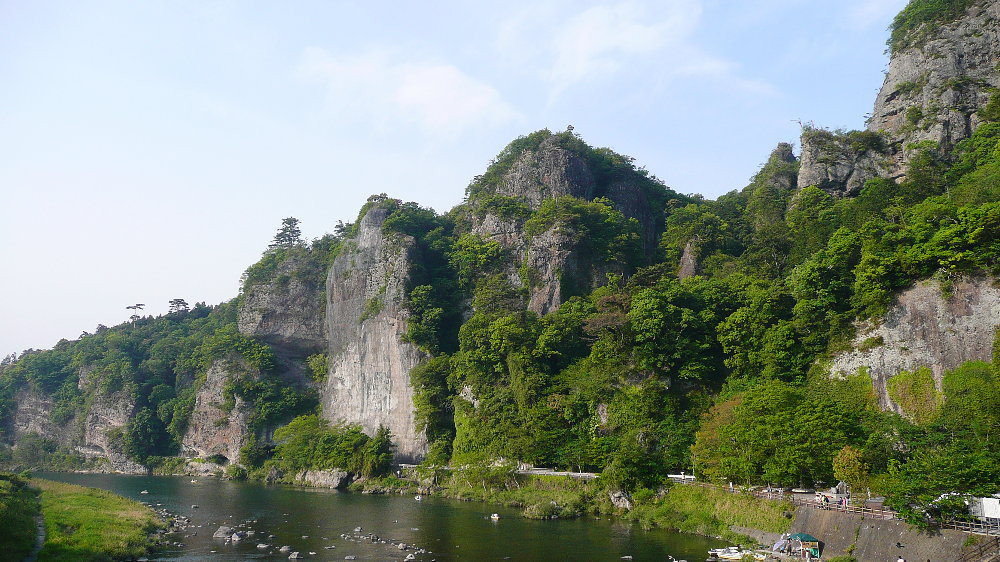 Yabakei, Ōita (UE-PON2600 – CC BY-SA 3.0)
Sencha of Yabakei
What I like about Tomotcha is that I can travel throughout Japan, while staying at home. This time we go South, all the way to the prefecture of Ōita in Kyūshū. Ōita is very famous for thermal stations, called onsen (温泉). Ōita is number one in Japan for the number of thermal sources (4,788) and for the quantity of spring water (296,000 liters/minute). Nature in Ōita has also been kept intact in many places.
Yabakeicha, as its name suggests, is produced in the gorge of Yabakei (耶馬渓) which is listed as a natural monument in Japan. The tea plants grow up on the reclaimed hill, surrounded by a clear stream and a thick fog in the early morning. The producer tries to use only natural fertilizers (made from organic elements) and to reduce the use of pesticides to make a good and healthy tea.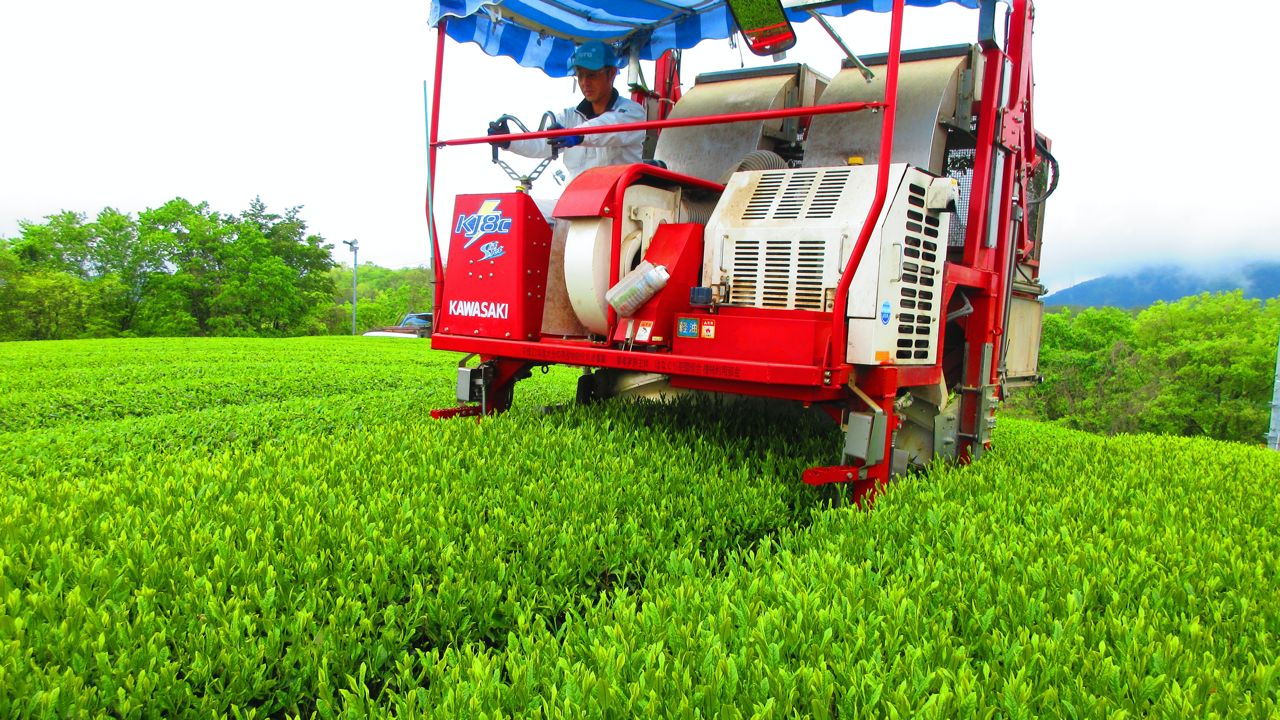 As the tea factory is located in the middle of the tea plantation, we can elaborate teas as soon as the leaves are harvested. The big difference of temperature between day and night in the gorge makes for excellent teas, deep and fragrant. We are brought straight to the gorge of Yabakei when drinking this tea, thanks to its brilliant dark green colored tea leaves, distinct yet agreeable bitterness and fine umami.
We are now in the season of peach blossom. A lot of pink cakes representing peach blossom are sold in sweet shops. I tasted the Yabakeicha with a Japanese rice cake shaped as a peach, called "Senju (仙寿)". The distinct bitterness of the tea balances the sweetness of the cake perfectly.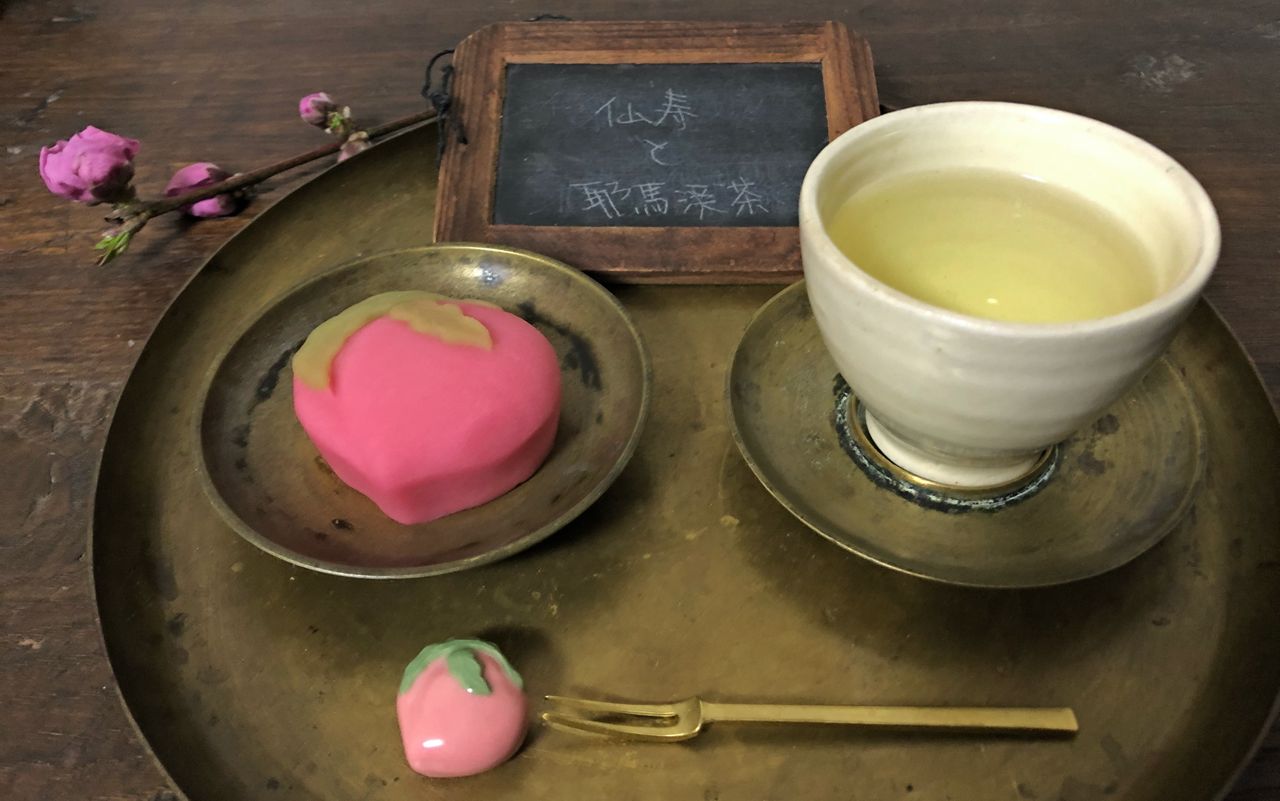 Peach Power
March 3rd (double 3) is famous for the Dolls' Festival or Girls' Day in Japan. However, we also call it the Peach Festival - a festival much older than that of Dolls/Girls. In Japan, there are five seasonal festivals every year for the purpose of exorcising the evils.
These five festivals happen when season changes, that is to say when we believe it is easy to catch a disease. Each festival has its own symbol. January 7th: 7 early spring herbs, March 3rd: peach, May 5th: Japanese iris, July 7th: bamboo, September 9th: chrysanthemum.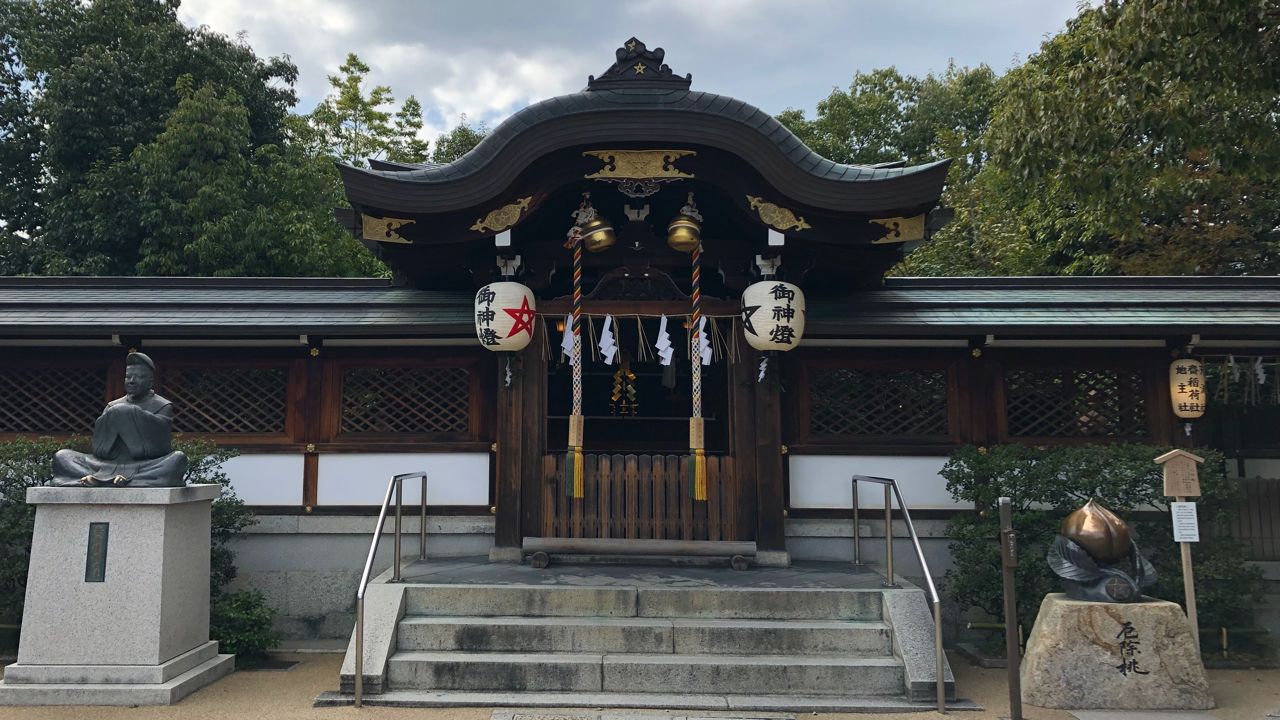 Seimei Jinja (晴明神社) in Kyoto is a shrine dedicated to Abe no Seimei (安倍晴明), an astronomer and also a kind of shaman in the 10th century, famous for banishing evils. In the shrine, there is a Peach statue. What for? Because the peach is considered as a fruit which gets rid of every evil, according to the way of ying-yang.
We believe that we can exorcise evils and purify ourselves thanks to this statue. Now we are in a difficult situation because of corona virus. So I went there the other day and wished for COVID-19 to leave immediately this world. Corona virus, go away immediately!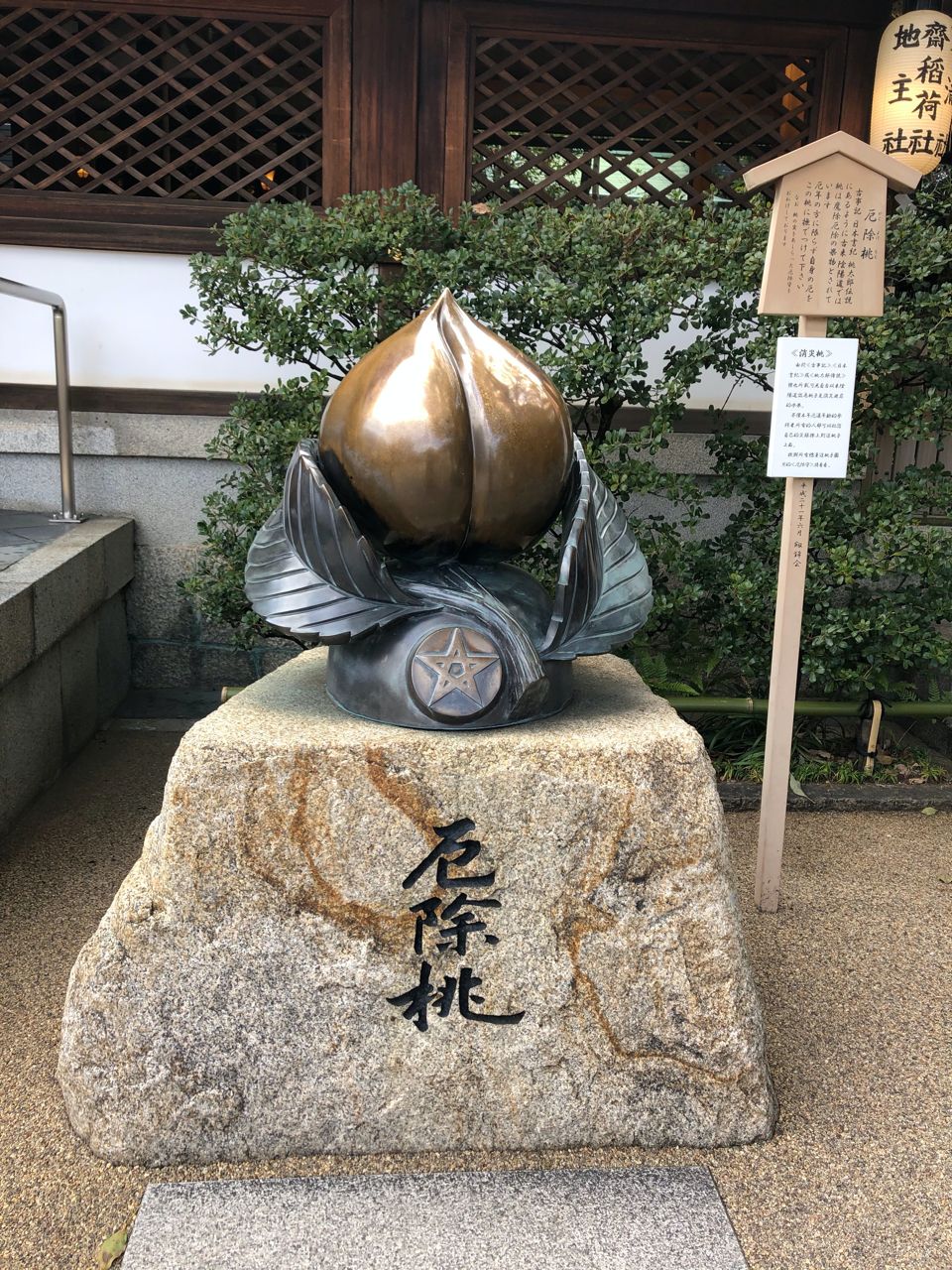 Brewing Yabakeicha (Sencha)
The amount of tealeaves should be adapted according to the desired taste: it should be around 2 teaspoons (10 grams) of Yabakeicha for 200ml (7oz) of spring water.
The infusion should last 60 to 90 seconds in water at 70 to 80ºC (160 to 180ºF). The second infusion should be done more quickly than the first one. For the third one, even more quickly and hotter.
Enjoy your tea!