October 2016 - Kyōbancha from Kyoto
This month we selected a Kyōbancha (京番茶) from the prefecture of Kyoto (京都).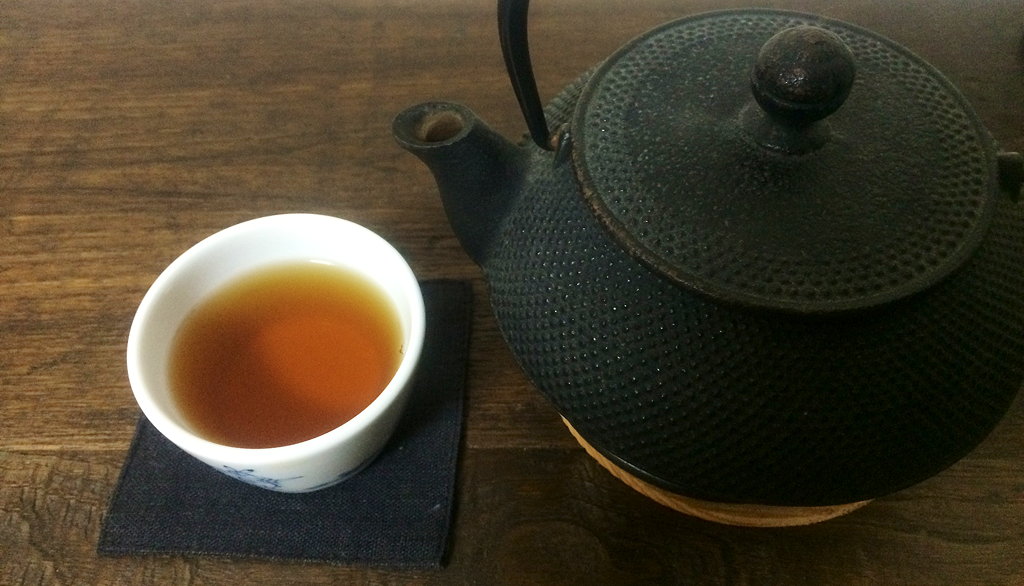 Kyōbancha
Kyōbancha(京番茶)… didn't you recognize the smell of Kyōbancha when you received it? It is quite strong, similar tobacco or smoke. Kyōbancha an everyday drink among the people of Kyoto. Usually, they prepare it in a huge kettle and always have some ready to serve. When I think of Kyoto I think of Matcha, however it's Kyōbancha that is the most popular for the people of Kyoto.
After the first harvest of the year, we cut the tea trees at knee height, collect the twigs and the tea leaves, steam them and make them dry without twisting them. Afterwards, we roast them on a steel plate at high temperature for about 3 minutes.
The charm of Kyōbancha is a very special scent, similar to smoke or a fallen leaf, but with a much lighter taste, definitely not as strong as we would expect at first. It goes well with a meal, because its taste freshens the mouth. Kyōbancha has very little caffeine, therefore it is drunk by everyone, from the youngest to the elderly, including pregnant women.
The producer of this tea is Ippodo Tea Co. We already picked some of their teas, such as Obukucha (January 2016). They are famous as a tea producer in Kyoto and many tourists visit their shop and also have a tea in their nearby café.
Kyoto, the best season is coming!
After the extreme and persistent summer heat wave and humidity, finally the beautiful season is coming to Kyoto! Kyoto was the capital of Japan for more than 1,200 years, so there are many historical temples and cultural sites not to be missed.
In addition, the climate in fall is not hard on us compared to winter or summer. Kyoto is very elegant with changing leaves, yellow, orange, red or brown in the temples and mountains. Autumn in Kyoto, it's worth it!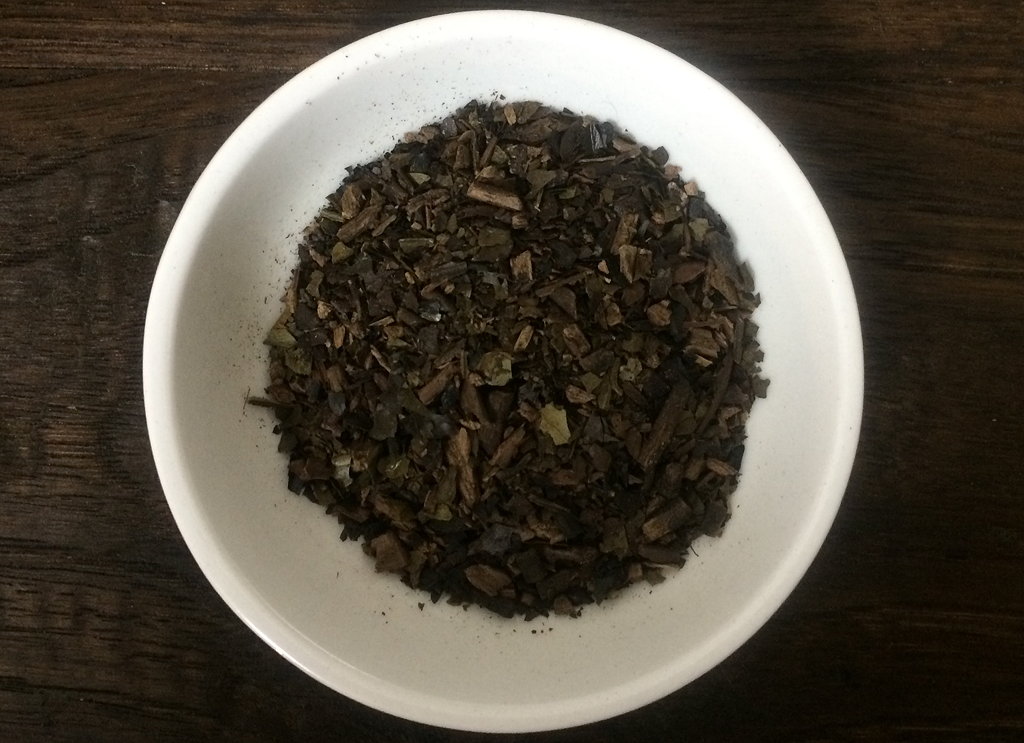 Brewing Kyōbancha
Put a sachet (7 g) in a pot, pour 400 ml (13.5oz) of boiling water and wait for 5 minutes. If you want to drink a lot like the people of Kyoto, put 2 sachets and 1 liter (33.8oz) of hot water for 5 minutes.
You can also make cold Kyōbancha. Put a sachet (7 g) and 400 ml (13.5oz) of chilled water in a pot and leave it for more than 15 minutes. The taste does not change a lot compared to hot tea, so it is convenient to carry around in a flask or a bottle. Please adjust the steeping time according to your taste.
Kyōbancha loses its character little by little if in contact with air, much faster than other green teas. Please also note that the best-before date of this tea is only one month and half!
If you have questions about Japanese teas, please do not hesitate to contact us!