September 2015 - Gyokuro from Yame
For the September shipment we have selected the highest grade tea of Japan -Gyokuro- from its greatest appellation: the city of Yame located in the Fukuoka prefecture.
Gyokuro
Gyokuro (玉露) is a type of Sencha (煎茶). It has a round and sweet taste with a brilliant green color, similar to jade. Hence the name "Gyokuro", which means literally "dew of jade". Gyokuro is considered a luxury tea in Japan, so Japanese don't drink it as an everyday tea, but rather for special occasions…
The production of Gyokuro is similar to that of Kabusecha (かぶせ茶): see Tomotcha's first ever shipment in February 2015. 20 days before harvest the tea trees are covered with reed blinds or straw blinds to shield the tealeaves from direct sunlight. Then only the burgeons of tea are harvested, carefully selecting the good ones by hand. As a result, Gyokuro is very rich in theanine (a kind of Umami) and caffeine; not so much in catechin and bitterness.
Gyokuro was created by a merchant of green tea, Mr. Yamamoto, in 1835 during the Edo area. It is produced only once a year: gyokuro is a first flush only tea, while other green teas like sencha are produced 3 or 4 times a year.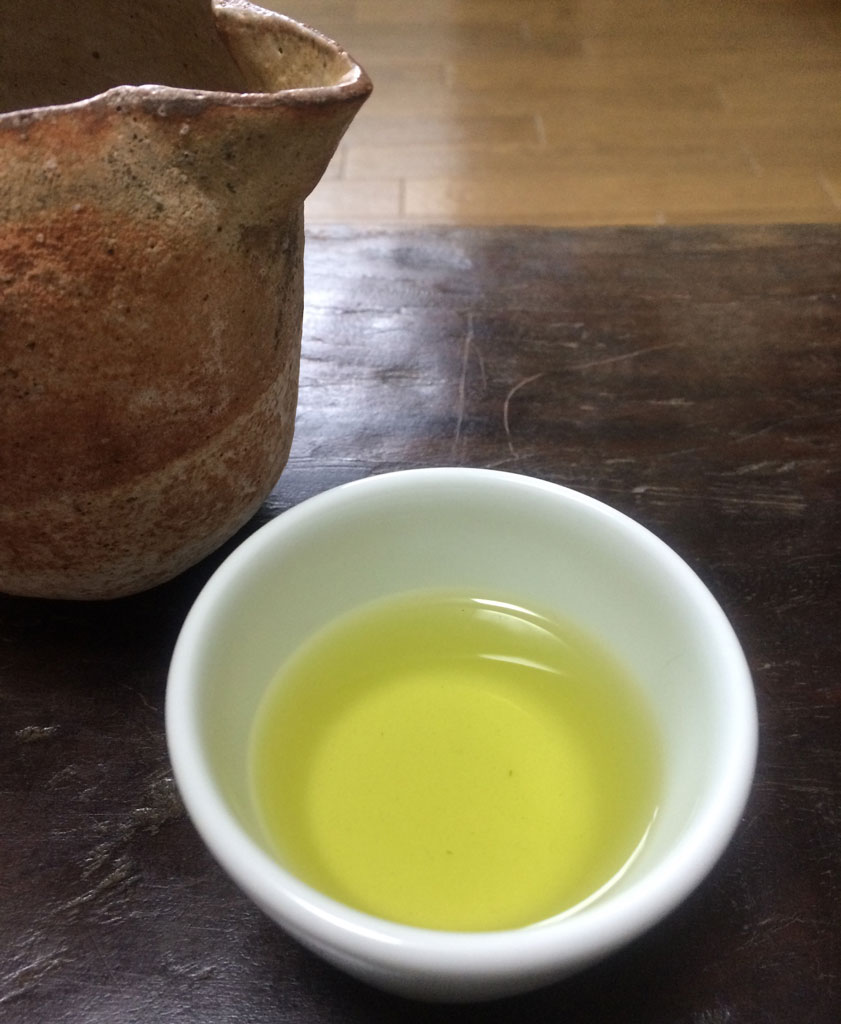 Yame, in the prefecture of Fukuoka, Kyushu
Fukuoka is located in the south of Japan and is considered the west gate of Japan, as it is close to South Korea and China. Nearly half of Japan's Gyokuro is produced in the area of Yame, also known for an important competition of Japanese tea held there every year.
The gyokuro we have selected is produced by Koga Seicha, a historical producer established in 1820.
Preparation of Gyokuro
The quantity of tea depends on your desired taste : approximately 2 teaspoons (9 grams) of Gyokuro for 60ml (2.1oz) of water.
The first infusion should last 1 minute and 30 seconds up to 2 minutes in water at 60-65ºC (140-150ºF). Second infusion should be done at 70ºC (160ºF) for 1 minute. The third infusion at 80ºC (180ºF) for 30 seconds.
Remarks:
We use much more tealeaves for Gyokuro than for other kinds of green teas.
We recommend to prepare this tea with running water -providing it is not too hard- as it usually carries more oxygen than spring water.
If you have questions about Japanese green teas, please don't hesitate to ask us!