February 2023 – Yuzu-Ryokucha from Ureshino
For the month of February 2023, We selected a Yuzu-Ryokucha (ゆず緑茶) from the region of Ureshino (嬉野) in the Saga prefecture(佐賀県) on the island of Kyūshū (九州) this month.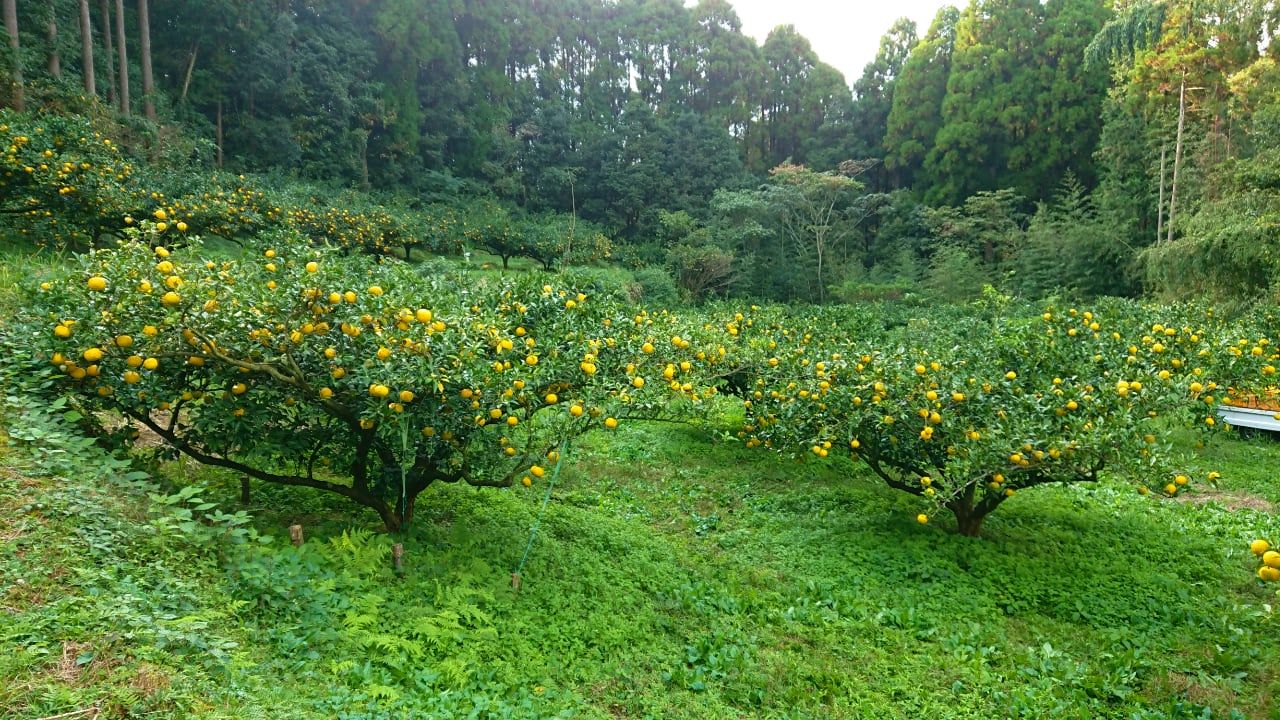 Yuzu-Ryokucha
Yuzu-Ryokucha (ゆず緑茶) is my favorite tea! It is a green tea flavored with yuzu (ゆず). The scent of yuzu is not strong, but rather charming and relaxing. We usually don't eat yuzu itself directly like most citrus fruits, but rather we use it to make jam, in sauce to flavor a dish, dried, etc.
Yuzu recently became quite popular I think, and is now used in various cooking. More than 70% of yuzu are produced the island of Shikoku (四国), in second position comes the island of Kyūshū (九州). The Yuzu of this Yuzu-Ryokucha comes from Kyūshū.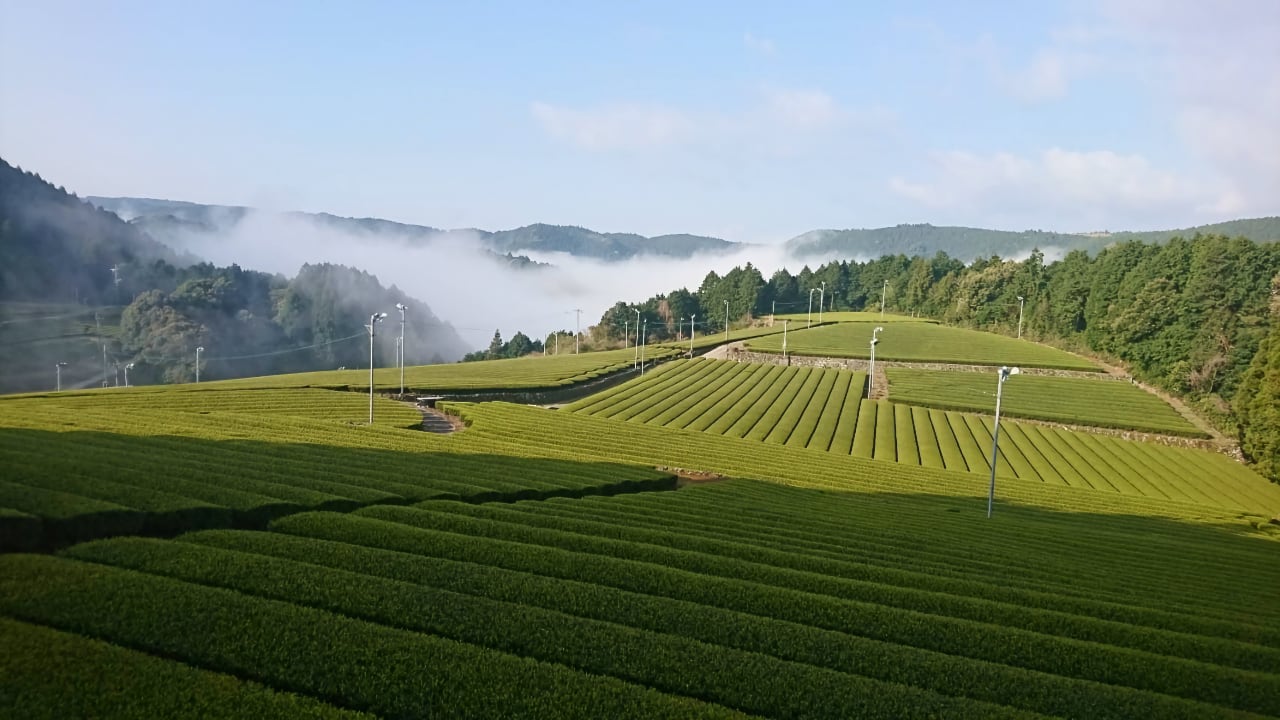 The tea producer is Inoue Seichaen(井上製茶園). He peels yuzus one by one very carefully to mix with his green tea from the first harvest of the year. The green tea (緑茶), called Ureshinocha (嬉野茶), is produced in the mountains at an altitude of 300 meters with a changing climate, that is to say, the difference in temperature between night and day is quite large. These conditions are perfect to produce amazing teas.
The tea cultivar is called Tsuyuhikari (つゆひかり), which means "Dew Light". It's quite a recent cultivar, being recognized and named in 2000. It is originally from Shizuoka (静岡). This Tsuyuhikari has a refreshing taste accentuated by Umami (旨味) and sweetness in an agreeable bitterness. The tea well mixed like this gives you a delicious and succulent taste.
The Year of the Rabbit
The year 2023 has come. According to the Chinese zodiac it is the year of the rabbit. What does the rabbit evoke for you? It evokes growth and prosperity to us, Japanese. It is a very positive sign.
In Kyoto, there is a Shinto shrine called Okazaki Jinja (岡崎神社), nicknamed the "Rabbit Shrine", or Usagi Jinja (うさぎ神社) in Japanese. It is decorated with rabbit statues. But why do we see these rabbit statues there? There are two possible explanations: either because lots of rabbits used to live in this area, or because the shrine is located to the East of Kyoto Imperial Palace (京都御所).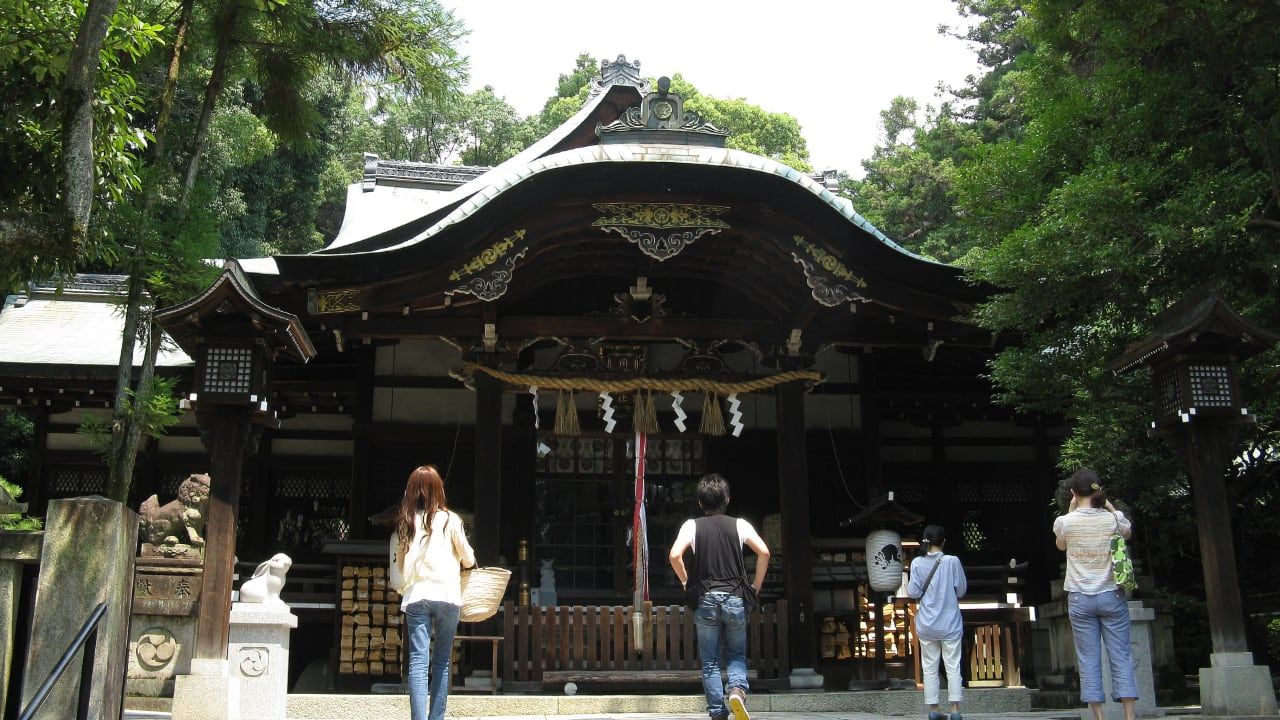 Okazaki Jinja (岡崎神社) by KENPEI, used under CC BY 3.0 (cropped from original).
East is equivalent to la direction of the rabbit by the ancient method of representing the directions. Each direction is protected by an animal, East by a rabbit, West by a rooster, South by a horse and North by a Rat. In order to protect the palace, the rabbit shrine was constructed in 869.
The shrine had too many people come during the first three days of this year. People had to wait in a long line, for a long time, to visit there and wish a good year. It's not like a quick jump of a rabbit, but like a slow walk by a turtle in the Fables of Aesop… Here is a Japanese proverb about rabbits. "The ascent of a rabbit". As the rabbit is good at climbing a slope, it means to "prove oneself on one's own ground" or that "things go well under favorable conditions".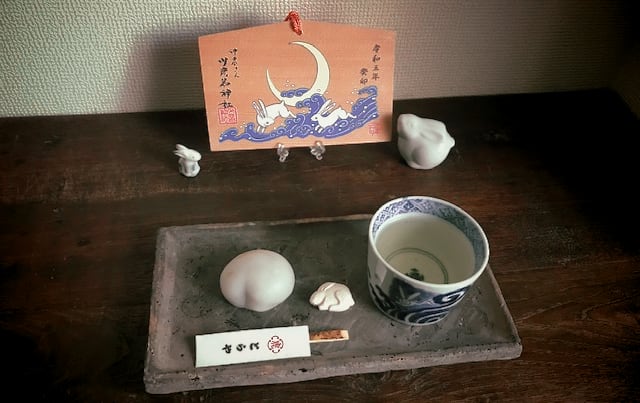 Brewing Yuzu-Ryokucha
The amount of tealeaves should be adapted according to the desired taste: it should be around 5 grams of Yuzu-Ryokucha for 150 to 200ml (5~7oz) of spring water. The infusion should last 60 to 90 seconds in water at 60 to 70ºC (140 ~ 160ºF). The second infusion should be done more quickly than the first one. Enjoy!