May 2021 - Tsuyuhikari Sencha from Gifu
We selected a Tsuyuhikari (つゆひかり) sencha this month, from the town of Shirakawa (白川町) in the prefecture of Gifu (岐阜県).
There are two places called Shirakawa in Gifu, that should not be confused: the town of Shirakawa located next to the city of Mino (美濃市), and the village of Shirakawa (白川村), famous for its traditionally thatched houses.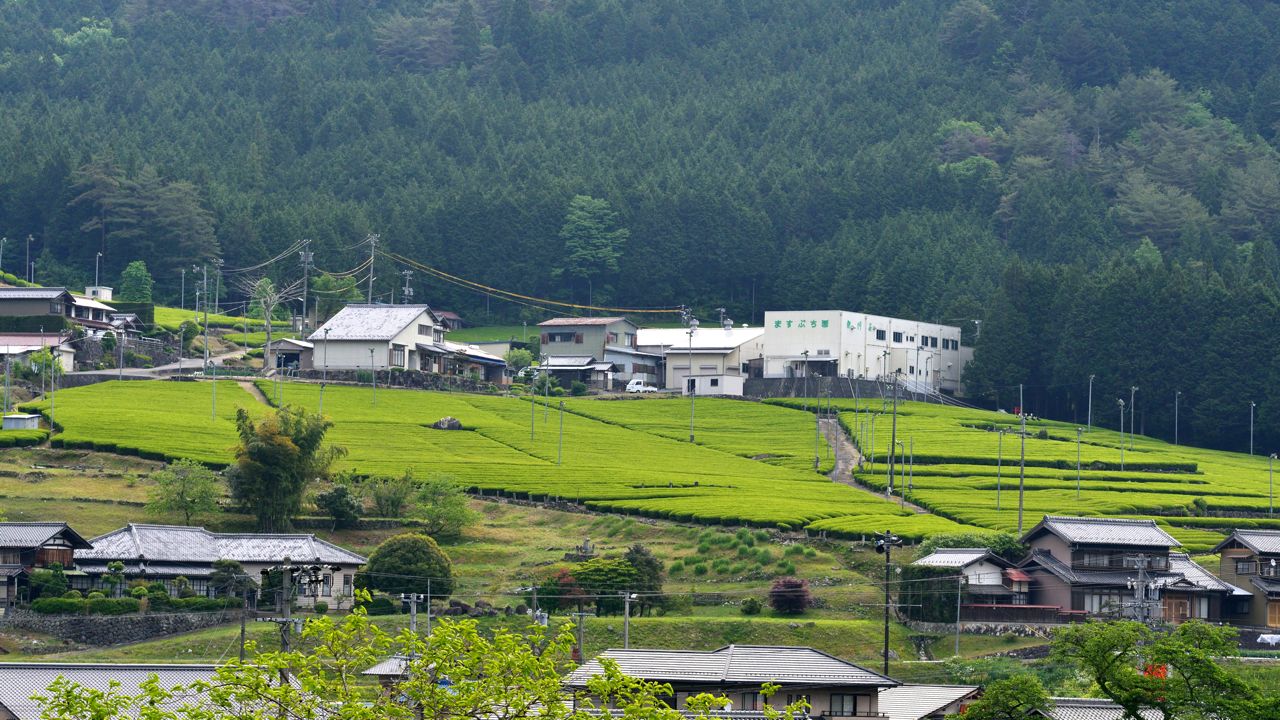 Tsuyuhikari plantation in the town of Shirakawa (白川町)
Tsuyuhikari Sencha
Tsuyuhikari (つゆひかり) literally means "dew light". The appellation is that of a recently created tea cultivar, born from the crossing of two other cultivars: Asatsuyu and Shizu-7132. Its usage started to spread as early as 2000, in Shizuoka especially. The appellation "tsuyuhikari" was registered in 2003.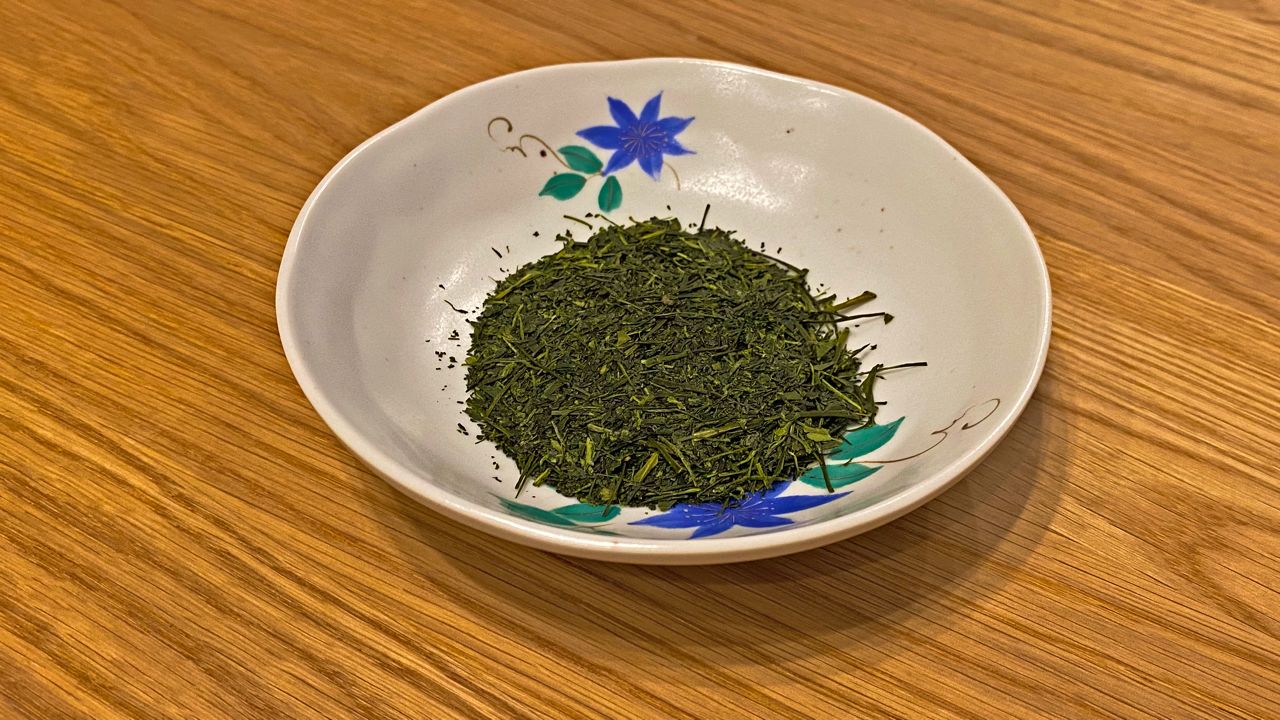 Sencha produced from Tsuyuhikari is known for the quality of its umami, and the emarald green color of its infusions. Its slight bitterness and rich umami give it a refreshing sweetness.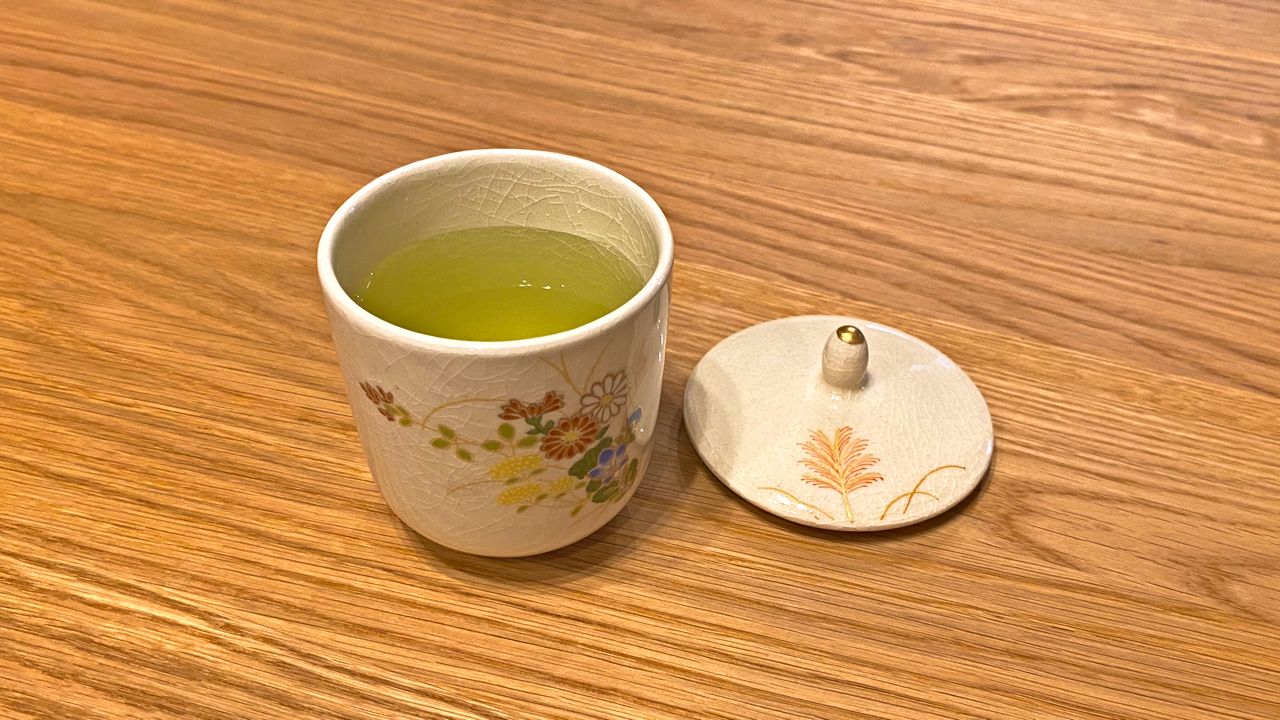 Gifu, a rich history
Gifu est a mountainous prefecture located in the middle of Japan, with a rich history. Half-way between the Kantō area (Tokyo, Yokohama, etc.) and the Kansai area (Osaka, Kyoto, Kobe, etc.), the two most powerful and populous areas of Japan, it's not hard to understand why Gifu has been the site of many decisive battles throughout Japan's history.
The battle of Sekigahara in particular mark the rise to power of Tokugawa Ieyasu, and the beginning of the Edo area.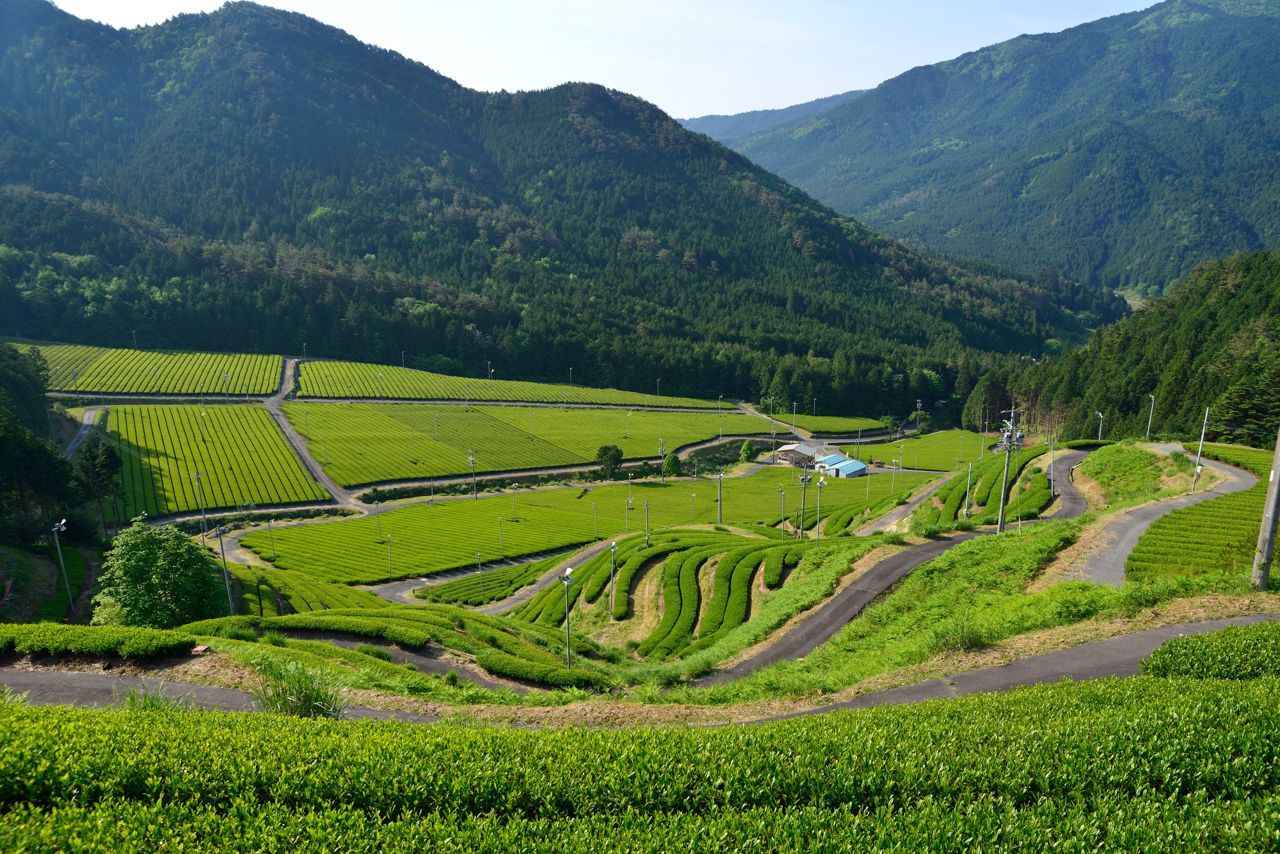 Tsuyuhikari plantation
Dazzling landscapes
I was lucky to spend a few days in Gifu not long ago: landscapes are absolutely stunning, and the area is ideal to discover a quiet and relaxed Japan, far from the restlessness of big cities.
I recommend in particular the city of Takayama (高山市), known for the traditional district of Sanmachi Suji and its numerous sake distilleries. Sake from Takayama is excellent, thanks to the quality of water, and of the locally produced rice.
I also recommend Magome-juku (馬籠宿), a former station on the road that connected Kyoto to Edo (Tokyo).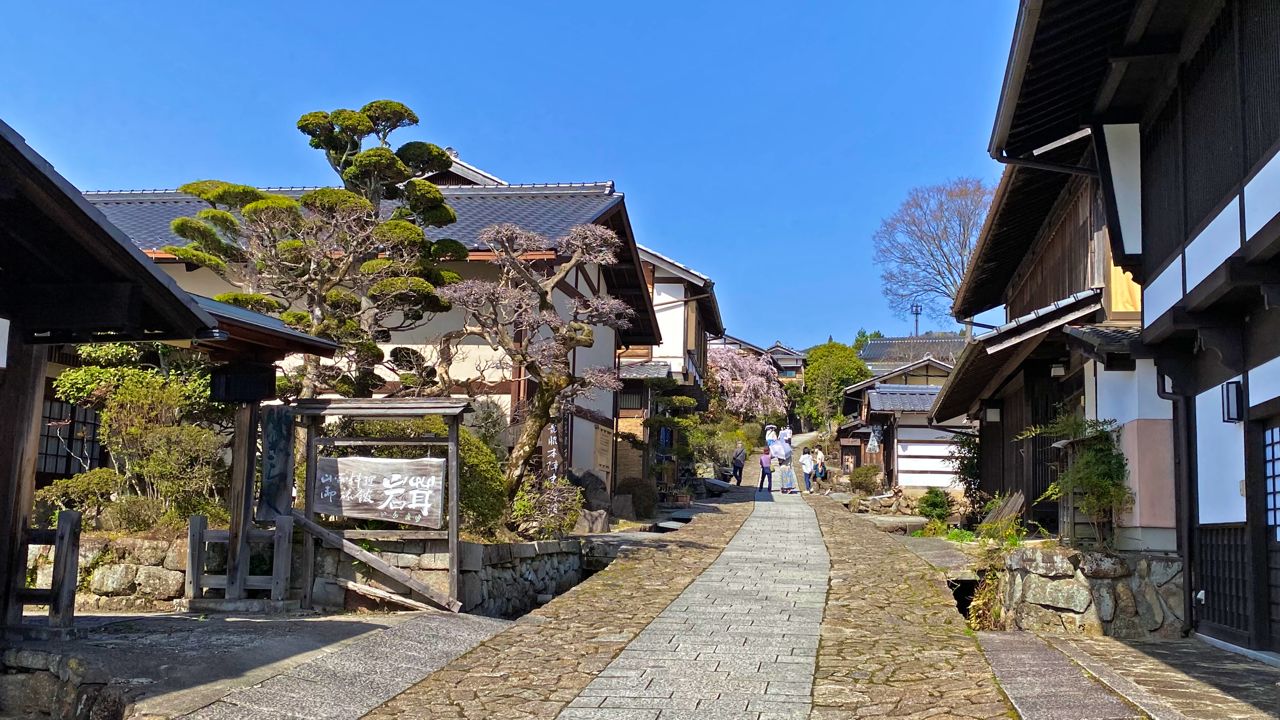 Magome-juku (馬籠宿)
Preparing Tsuyuhikari Sencha
The amount of tea should be adjusted to taste: about 1 teaspoon (5 grams) of Sencha for 180ml (6 oz) of spring water. The first infusion should last 2 minutes in water at 85ºC (185ºF). The following infusions should be more brief, in hotter water.
Enjoy!