May 2019 – Genmaicha from Shimane
For the beginning of the Reiwa era, we have selected a Genmaicha (玄米茶) from the prefecture of Shimane (島根). Enjoy the light bitterness of the tea combined to the sweetness of Nita rice (仁多米)!
Genmaicha
This Genmaicha (玄米茶), or "brown rice green tea" in English, comes from Shimane prefecture. It is made out of 100% Nita rice, called "Nitamai" (仁多米), one of the most famous brand of rice in Japan. It is produced naturally in the area of Okuizumo (奥出雲), with very little chemical products. Nitamai is considered the best rice of Western Japan, and is often compared to Koshihikari (コシヒカリ) produced in the Niigata prefecture, in Eastern Japan.
The tealeaves are all harvested in Shimane prefecture. Green tea in Shimane is not famous, and represents barely 0.2% of the Japanese green tea production, but it has a fresh, pleasant bitterness and its taste never gets boring. Use boiling water for an optimal infusion for this Genmaicha. It extracts all kinds of attractive elements.
To produce Genmaicha, usually the ratio of roasted brown rice (Genmai) to green tea is 1 to 1. Genmaicha contains only 0.01% of caffeine. So you can drink it without restrain.
Genmaicha is often served during meals, as it does not disturb food, but complements it. Genmaicha is also served with rice crackers or cookies at snack time. As Children's day is coming soon, on May 5th, I prepared cinnamon cookies on which are printed some symbols for Children's day, such as carp streamers or warrior helmets.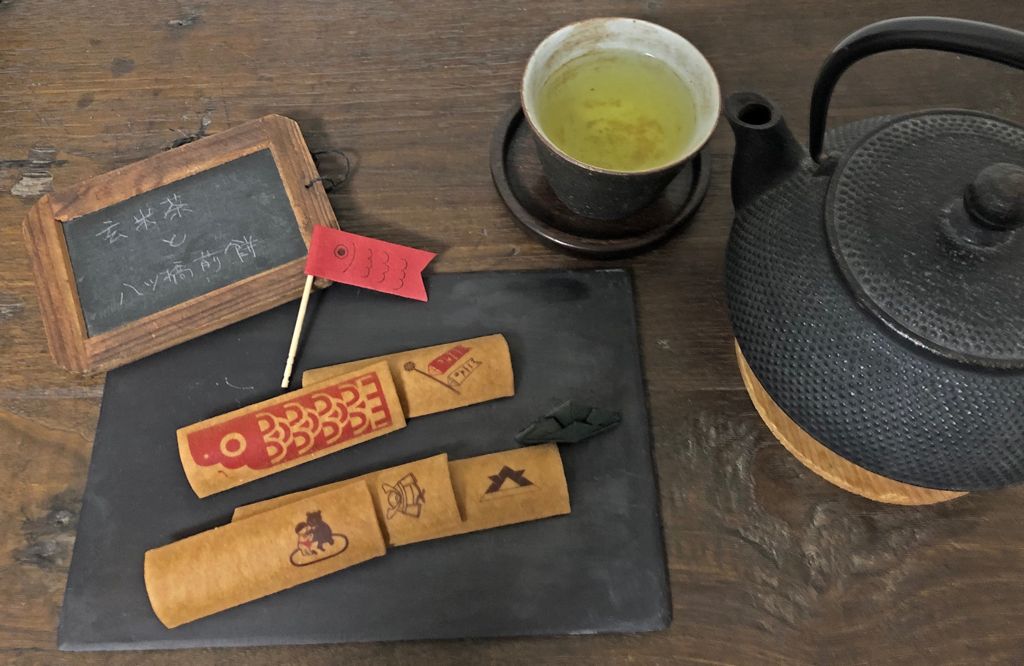 New Japanese Era: Reiwa (令和)
There are 2 calendars in Japan: the Western (Christian) one, and the traditional Japanese calendar. From May 1st we change the Japanese traditional era name, called "Gengo" (元号), from Heisei (平成) to Reiwa (令和).
The Japanese traditional calendar was inherited from the ancient Chinese system, based on the idea that the emperor rules on time itself. It was introduced in Japan in the 7th century, with the first era "Taika (大化)" in 645.
In Japan, emperors used to have the authority to designate the era, and changed it frequently. But since the Meiji era, new eras begin when a new emperor ascends the throne, and end when he passes away.
However, Emperor Akihito (明仁) declared in 2016 that he wanted to abdicate. He was finally allowed to on April 30th, 2019. His reign lasted 31 years. From now on, his son, dauphin Naruhito (徳仁), aged 59 years, takes over the 126th throne and the coronation took place on May 1st, 2019.
Gengo is also used to refer to the precedent emperor, so for example Emperor Akihito (明仁), who reigned during the ear of Heisei, will from now on be referred to as emperor Heisei.
We drew the new era name from Manyoshu (万葉集), the anthology of poems "Myriad Leaves" from the 7th century. Reiwa means that each person can bloom on his/her own, holding hope for the future. I think it is a nice naming and I already like it very much. Thank you Heisei and hello Reiwa!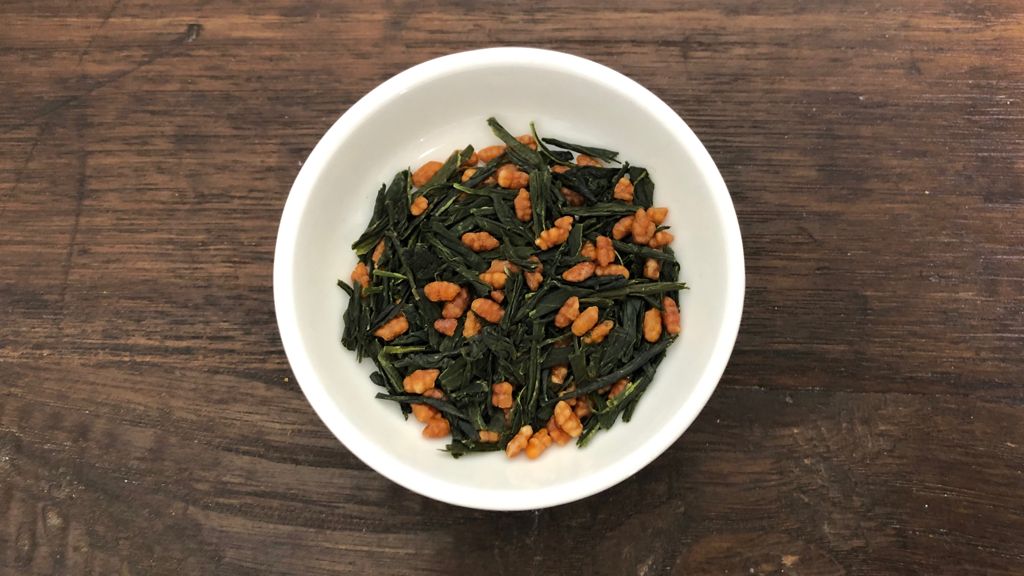 Brewing Genmaicha
The amount of tealeaves should be adapted according to the desired taste: it should be around 2 tablespoons (6 grams) of Genmaicha for 200ml (7oz) of spring water. The infusion should last 40 seconds in boiling water. The infusion should not last too long time, otherwise the bitterness becomes overwhelming, and the rice flavor will be lost.
It is recommended to store Genmaicha in a cool and dark place, and seal the bag completely so that the roasted rice (Genmai) doesn't absorb humidity.
If you have questions about Japanese teas, please do not hesitate to contact us!