July 2017 - Zaracha from Shimane
I had never heard of Zaracha (ざら茶) until my friend told me about this tea. He recently went to Tsuwano (津和野) in the prefecture of Shimane (島根) to make this tea. Jumping on this opportunity, I decided to choose Zaracha for this month.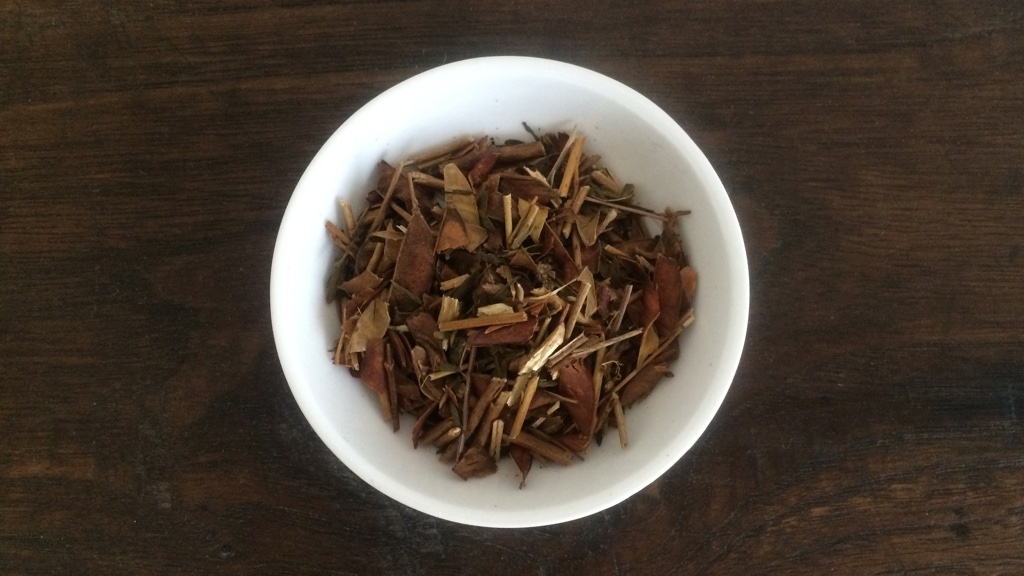 Zaracha
Zaracha (ざら茶) is not made from green tea leaves, like Sencha or Hōjicha, but from Kawaraketsumei (河原決明), a kind of annual plant widespread in western Japan.
According to a legend, the great Buddhist master called Kōbō Daishi (弘法大師) disseminated it during the 8th century, before green tea came from China during the 12th century. That's why this tea is also called "Kōbōcha (弘法茶)" in his honor. As the "elixir of longevity", we've appreciated it for a long time.
"Zara" in Zaracha comes from the onomatopoeia "zara zara" used to designate rugged textures, because it consists of leaves, stalks and beans. We mix them all. We seed in April and harvest in August. The plants are then uprooted from part of the root, washed, dried in the shade for 1 week, cut into 3cm (one inch) long pieces, put in the sun during 2 days and then roasted. We add a little bit of local green tea at the end to accentuate the taste.
The tea has a strong roast flavor at the beginning, but its taste is sweeter and more fresh than you would expect. Zaracha is rich in iron and minerals. As it is caffeine-free, everybody can drink it without constraint. Zaracha is said to have positive effects on digestion, and in hypertension prevention. Only good things for us!
The producer is Komien Kamiryo Chaho where Adrien, my friend, started to work with his wife Rumi.
Tsuwano, an ancient city from feudal days
"Tsuwano (津和野)", is an ancient city surrounded by white clay walls and moat in which multicolored carps swim. It is located on the north-west coast of Honshu (the main island of Japan), and is known as "Shō Kyōto (小京都)" in the region. Shō Kyōto literally means "little Kyōto", because the city looks like a small Kyōto.
Calm, tradition and nature reign in this city. It hosts some traditional events according to the season. Archery on horse riding in spring, dance of white herons in summer, the march of the valets in autumn. An old-fashioned steam train runs from this city periodically. There are some cultural and scenic sites to visit. Tsuwano has not been invaded by the wave of globalization. My heart has been visiting there for the last few days by googling.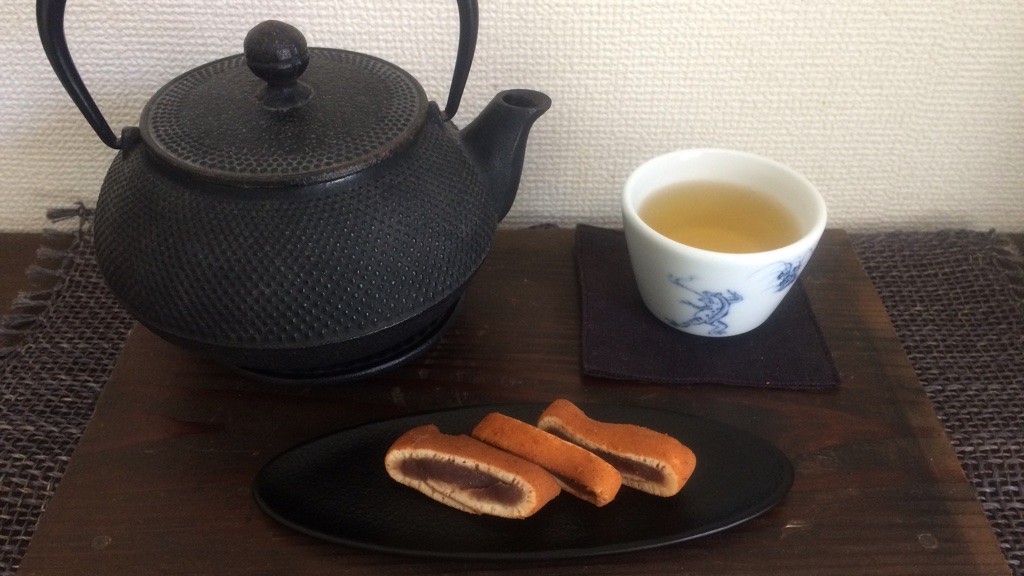 Specialty of Tsuwano "Genjimaki (源氏巻)" with Zaracha
Brewing Zaracha
The amount of tea leaves should be adapted according to the desired taste: it should be around 3 tablespoons (8 grams) of Zaracha for 260ml (9oz) of spring water. The first infusion should last about 2 or 3 minutes in water at 90~100ºC (190~210ºF).
You can also make Zaracha in large quantity. Put a handful of Zaracha in 2 liters (70oz) of boiling water, boil for 3 or 4 minutes and pour it through a tea strainer. Zaracha can be served cold in summer.
If you have questions about Japanese teas, please do not hesitate to contact us!