January 2023 – Sencha from Shinshiro, in the prefecture of Aichi
We wish you all a happy New Year 2023! After a long pause of nearly one year, we are at last able to resume tea shipments! The objective for this year is to send a full selection of twelve amazing teas…
To start the year, we selected an organic Sencha (煎茶) from Shinshiro (新城), in the prefecture of Aichi (愛知).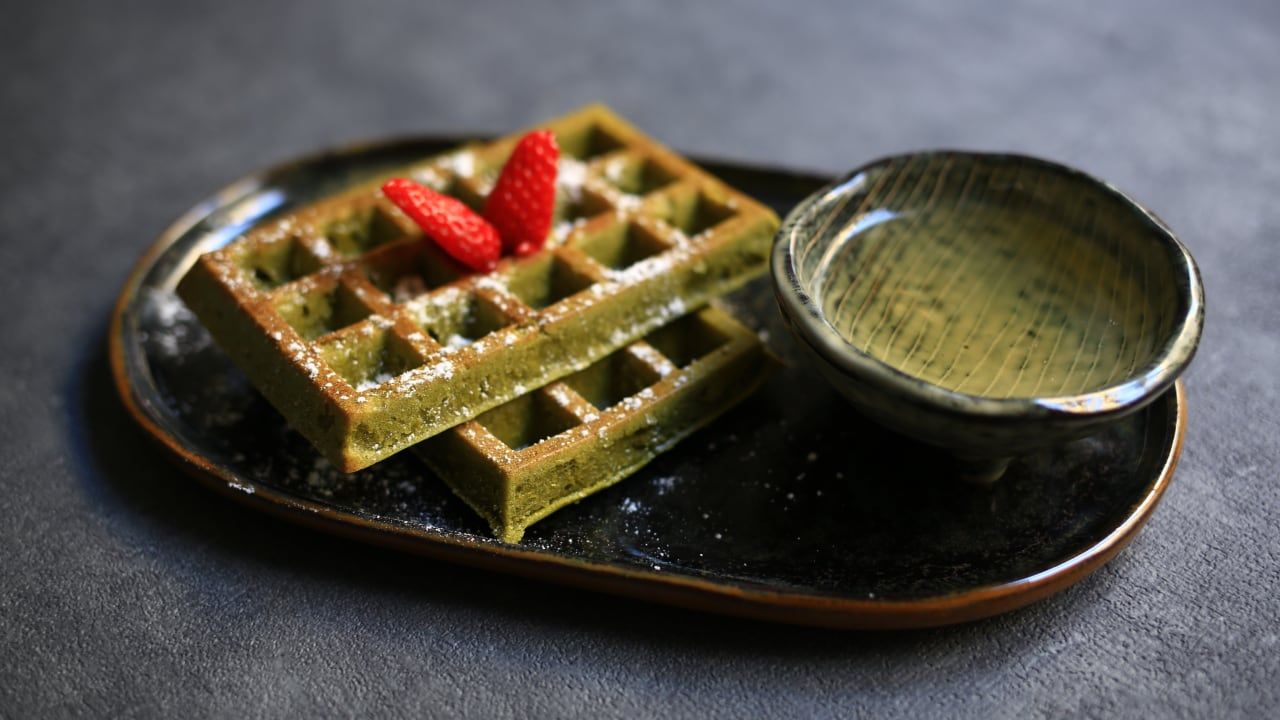 Shinshiro, in the prefecture of Aichi
Aichi (愛知) is known for its major urban center, located in the West of the prefecture: Nagoya (名古屋). Nagoya is the third largest urban area of Japan, behind that of Kantō (Tokyo-Kawasaki-Yokohama) and that of Kansai (Osaka-Kyoto-Kobe). Nagoya is an industrial city, known for its steel and car makers (Toyota…).
As you can imagine after this very short introduction, the municipality of Shinshiro (新城) is located on the opposite side, in the East of Aichi, next to Shizuoka (静岡) which was until a couple years ago the largest tea producing area of Japan.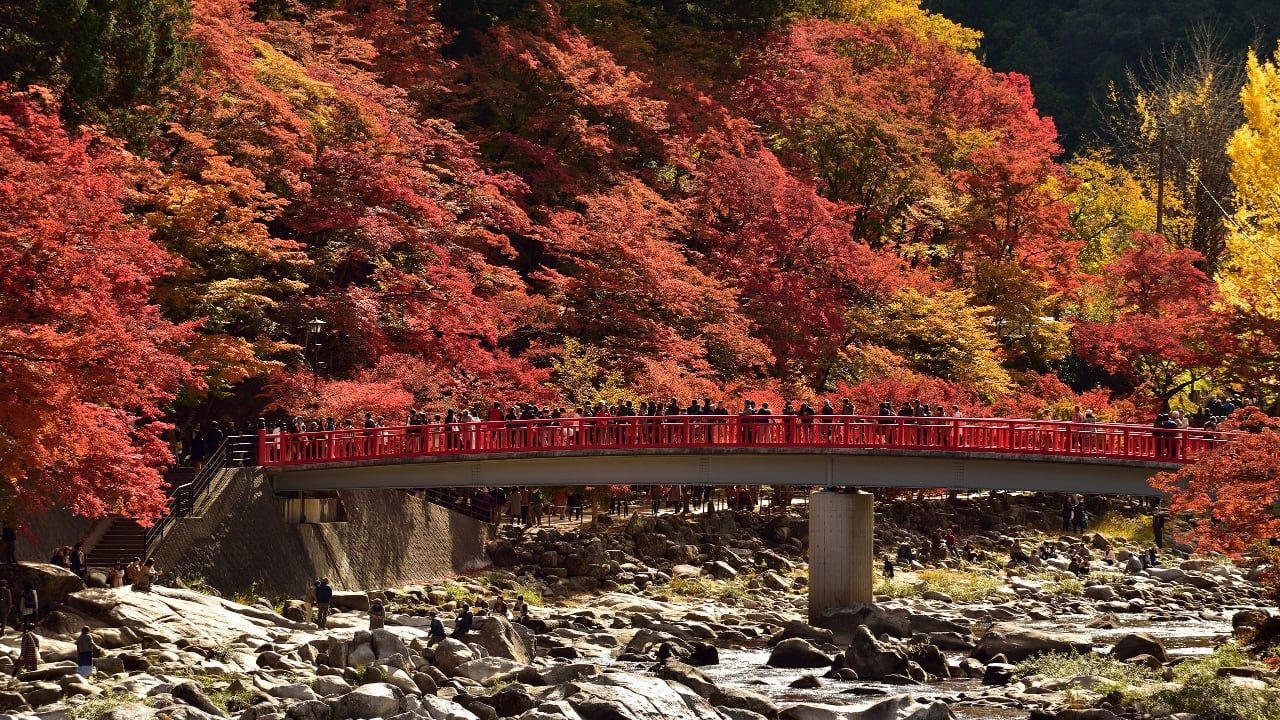 Kōrankei gorge by Bariston, used under CC BY 4.0 (cropped from original).
Most of the municipality of Shinshiro falls under the regional nature reserve of Aichi Kōgen (愛知高原国定公園), a park of mountainous landscapes with gorges and dense forests
But Shinshiro is most famous for the Battle of Nagashino that opposed Oda Nobunaga's arquebusiers to the Takeda clan's cavalry, during the Sengoku area in 1575.
Each year on May 5, the Nagashino Battle Flag Festival is held in honor of warriors who died during this battle.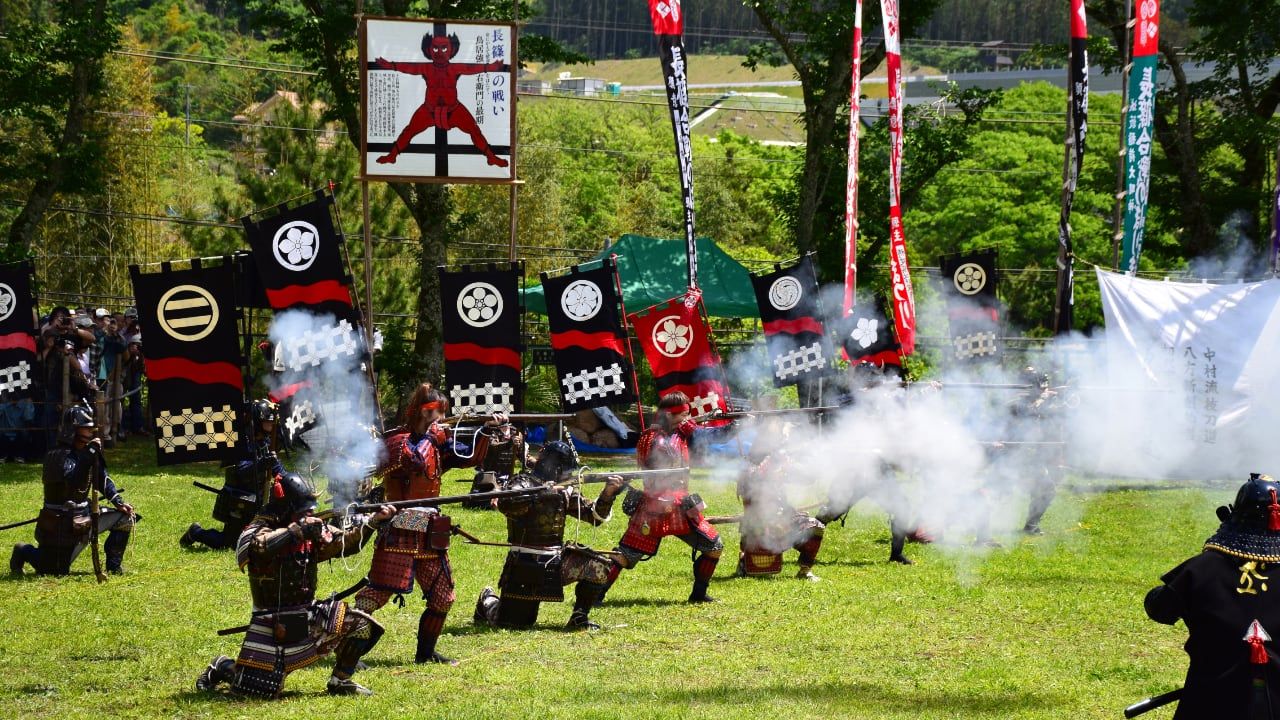 Nagashino Battle Flag Festival by Bariston, used under CC BY 4.0 (cropped from original).
Brewing Sencha
The amount of tealeaves should be adapted according to the desired taste: it should be around 2 tablespoons (8 grams) of Sencha for 250ml (8oz) of spring water.
The first infusion should last one minute in water at 80ºC (180ºF). The second infusion should be done for 30 seconds around 85ºC (185ºF). For the third infusion, proceed even more quickly at a higher temperature.
Enjoy!